In the late 1980s, a quarterly magazine appeared devoted to spirit magic. "But why spirit magic?" asked the publisher, Scott Davis, in the premier issue. "Because, in our view," he wrote, "spirit magic bridges the gap between magic and mentalism. The performance of spirit magic, and especially its close-up form, seance magic, requires expertise in both fields. Whether you perform your seance magic in the context of a re-creation, anti-spiritualist exposé, or paranormal entertainment, you must combine the techniques and misdirection of the magician with the psychology and presentation of the mentalist. So there is common ground here for magicians and mentalists. And that's where SEANCE will stand: on the common ground. The best of both worlds for one primary objective: entertainment!"
In the course of just 12 issues over three years, SEANCE published tricks, articles, and columns by some of the most creative and prominent mystery entertainers and authors of that period. The list is remarkable; here are only a few: Tony Andruzzi, Eugene Burger, Phil Goldstein (aka Max Maven), Bob Baker, Lee Earl, Lary Kuehn, Terry Tyson, Jim Magus, "Dr. Dees," Norm Van Tubergen, Gerry McCambridge, Steve Bryant, Richard Webster, and three Magic Castle Houdini Seance mediums, E. Raymond Carlyle, Leo Kostka, and David Ashton. Many attained international renown in the years that followed. Many have now passed beyond the veil.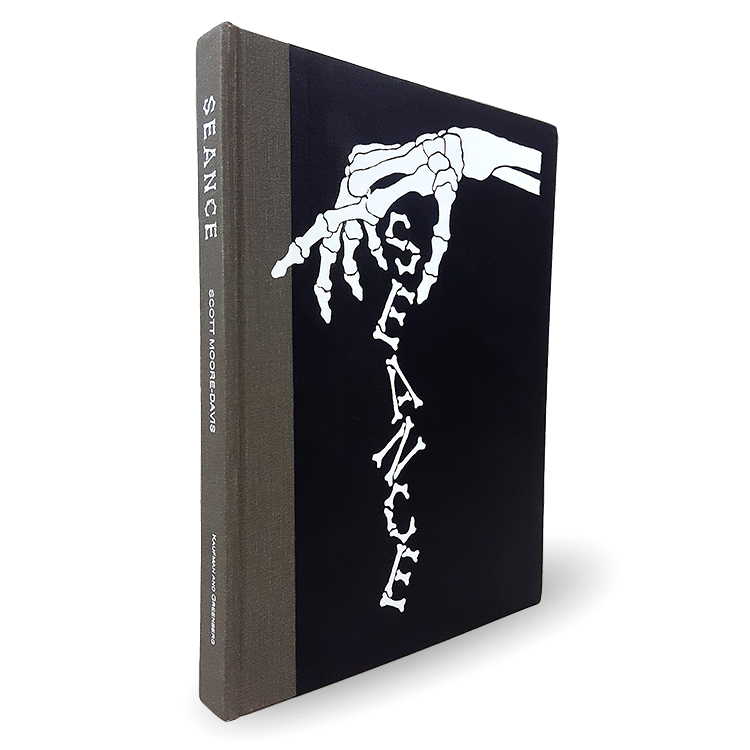 Five years after SEANCE's demise, Kaufman and Greenberg reprinted the issues in a limited edition hardbound book of 1,000 copies. In that year, Jamy Ian Swiss wrote about the publication in Genii, "This single volume contains material of a far higher quality than the purchaser of such a collection has any right to expect. The literature of spirit magic is often filled with the kind of useless and untested pipe-dreams that we tend to associate with bizarre magick. … Surprisingly, then, there is a great deal of terrific material in SEANCE, and for this I presume we must credit the editorial efforts of Scott Davis." Today the hardbound edition is considered a rare and highly-prized collector's item.
"A must for any practitioner of spooky entertainment." —⁠Steve Bryant, Genii Forum
Then in 2017, SEANCE was republished by Lybrary.com as a PDF ebook to make the content available to future generations of spirit magic enthusiasts.
This website is dedicated to all the creative and generous spirits whose energy and passion enlivened the pages of SEANCE. We respectfully call them forth—those who are still with us and those who have passed on—to honor and celebrate their contributions to spirit magic and mystery entertainment.